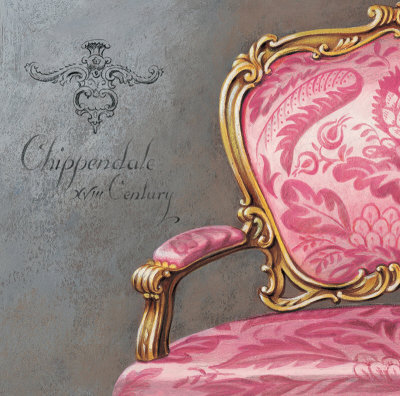 Thomas Chippendale was an honoured furniture designer. His name became the synonym of London of the 18th century. It was also the highest quality trademark of the epoch. The furniture constructed by the designs of Chippendale was graceful, comfortable and long lasting.
Thomas Chippendale was born on June 5, 1718 in Otley, Yorkshire, where he lived for 21 years. He studied the craft of his father learning the secrets of joiner's work. Then he moved to London working as wood cutter. He got very passionate about this craft and later on became a very famous designer and wood cutter.
In 1749 Thomas opened his own workshop in London. The workshop of Chippendale was relatively small compared to other workshops. But he managed to create different kinds of furniture thus gaining clients. He made the stylish rokoko furniture. Also, he was able to create his own style, in which he brought together the functionality of forms, the clarity of the structure and delicate lines and pattern, using Chinese motifs combined with gothic style and rokoko. It was this style that brought him fame and memory of his name for the future generations.
A table on Chippendale's house in Otley
Chippendale wrote a book that explained furniture making from red wood - The Gentleman & Cabinet-Maker's Director

.
Thomas also worked as interior designer, creating skeches and furnishing Harvard palace near Leeds.
.
Chippendale Lowboy